Paper Lanterns
Paper Lanterns / Wedding Lanterns


Paper Lanterns can add a subtle or a dramatic effect to your event. The types of lanterns that are available today range from traditional white wedding style lanterns to some pretty amazing designs. The possibilities are limited only by your imagination. We can help you design a lighting event that will complement any location...big or small.


Atlantic Coast Entertainment offers a wide and beautiful variety of wedding lanterns that can also be used in birthday parties, family gathering parties and other occasions. Many white wedding lanterns are always kept in stock. Please keep in mind that all colored, custom and uniquely shaped lanterns are considered special orders. Please give plenty of lead time PRIOR to your event for ordering to avoid disappointment.

Wedding Lanterns
These wedding lanterns add charismatic effect to your party and can be strung indoor and outdoor. These are available in various colors and sizes and can be customized as per your specifications. You can also use wedding lanterns to send off messages for a wedding couple by fixing them stationary or can float them in the sky.

Our collection of wedding lanterns is available in 12 different sizes and can also be custom-made as per your special requirement.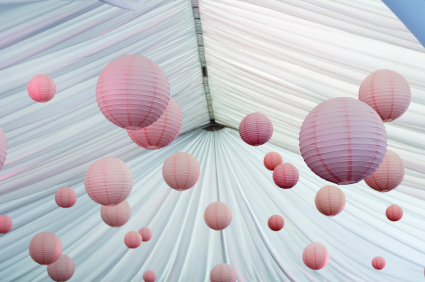 Even Ribbed Lanterns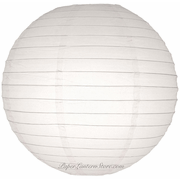 This is the classic even ribbing white Chinese paper lantern with even wire ribbing. This white, red, or assorted color paper lantern would look great at your wedding or party. You can also hang a white, black, or clear light cord with bulb inside for a very nice light. Available sizes are 4", 6", 8", 10", 12", 14", 16", 18", 20", 24", 30", 36", 42", and 48".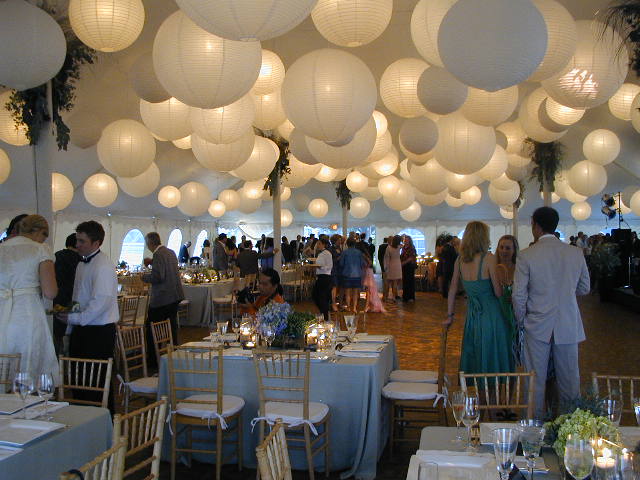 Irregular Ribbed Lanterns
This section contains our irregular ribbing round paper lanterns. Choose from our large selection of these irregular ribbing round paper lanterns. Select from our wonderful selection of white, natural, and assorted color random ribbing paper lanterns. Our white and natural color irregular lanterns range in sizes between 8" to 42".