Lighting
Special Events... Need Specialty Lights.
Atlantic Coast Entertainment has always been big on lighting. Adding lights to your event can make the ordinary party EXTRAordinary. Check out many of the lights we have in stock and are available for your next event. We update our lighting quite often so if you don't see what your looking for just ask us. Atlantic Coast Entertainment has simple lighting from disco balls for that disco themed event to lasers for your next upcoming rave.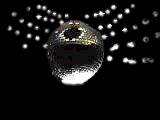 Revo III

Scorpion Storm Red & Green Laser

The Hydro Light effect.

The Aquarius Light effect.

The Galaxian Sky

Galaxian 3D

LED Bar

Chauvet Color Strip

The Sparkle

An example of some of our lighting and effects.

LED Messenger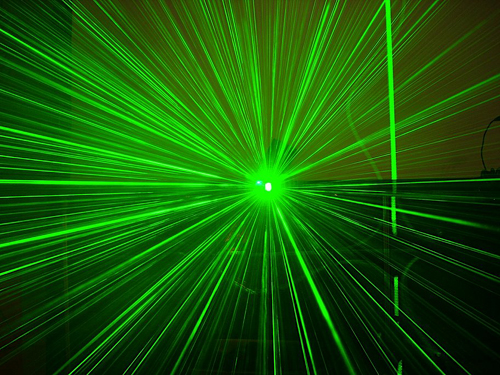 Our laser has a awesome effect at every party!
Red and Green lasers shoot all over the room for a crazy starry effect!
They also move to the beat of the music!

Make sure your next party or celebration is Cutting Edge...with our Rave Lighting Package...

Diversatronic Strobe Cannons creating a white out effect at a Conn College party.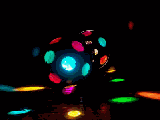 LED stage lights are light fittings that use light-emitting diodes (LEDs) as a light source. LED lights are an alternative to traditional halogen lamp or high-intensity discharge lamps. Like other LED lights, they have high light output with lower power consumption. Which means there's no duty cycle and LED's can run constantly all night long. That's a bonus when you don't have to worry about popping fuses or circuits at locations that aren't up to current code. Here are some pictures of a few of the LED lights we have now...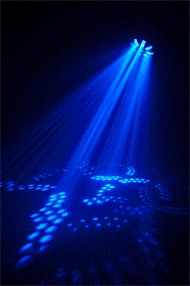 Elan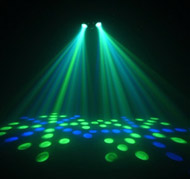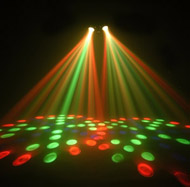 J-Five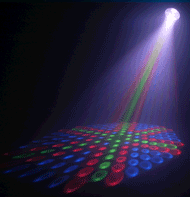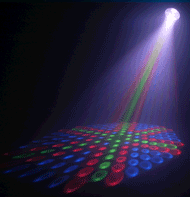 Vue II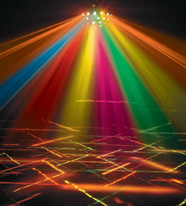 Line Dancer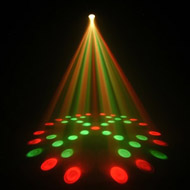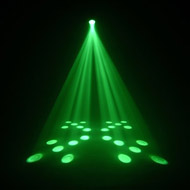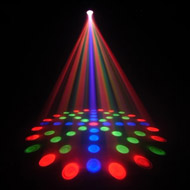 LX5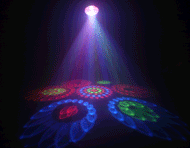 Vue III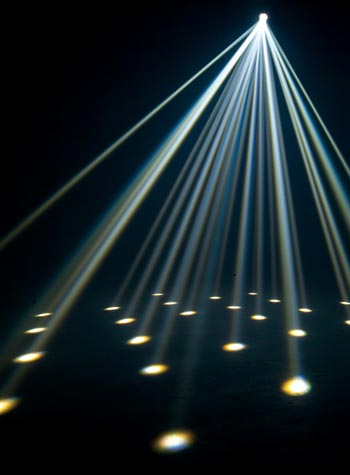 Sparkle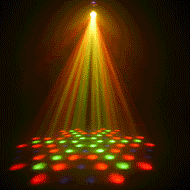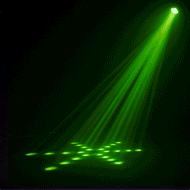 Vue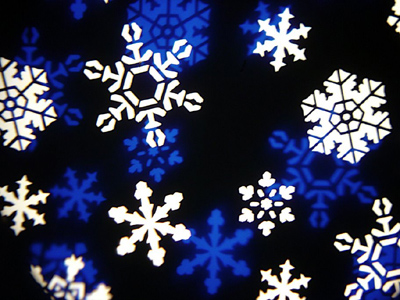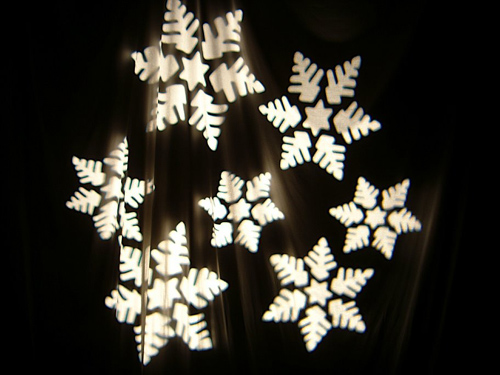 Snow flake gobos.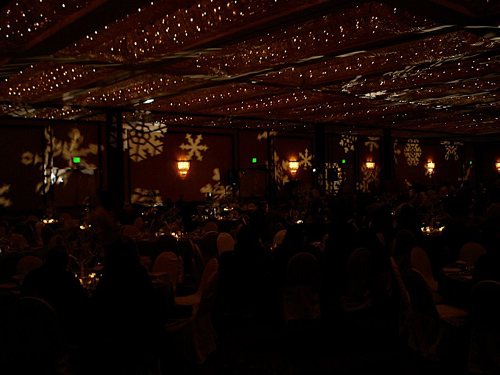 Snow flake gobos in action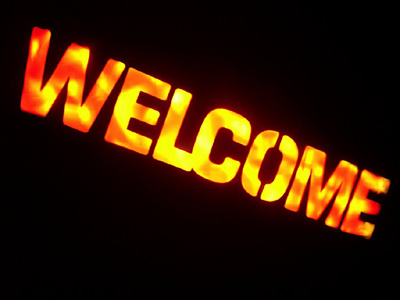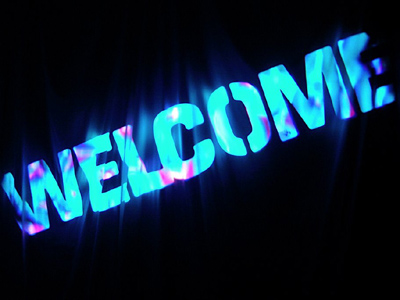 Custom Greetings.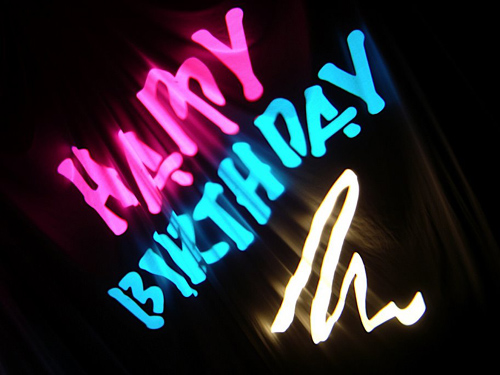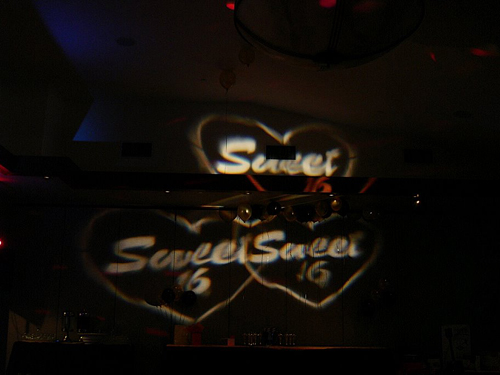 We have many different birthday and holiday gobos to choose from.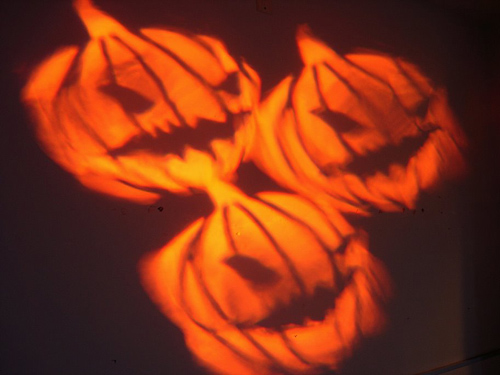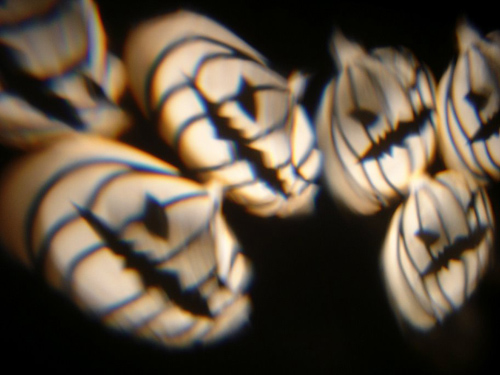 Halloween parties rock with specialized lighting.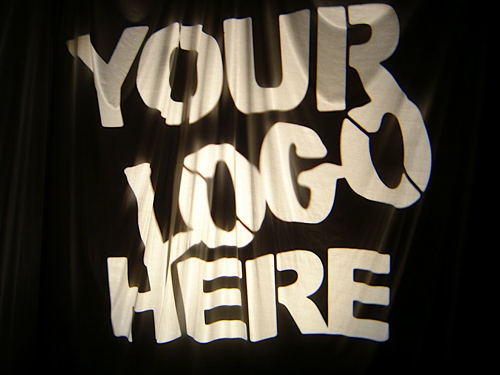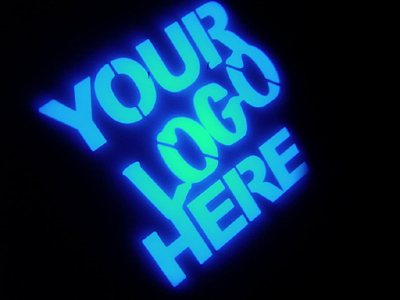 We can create custom greetings or sayings in any color, font and size from 6 inches to 12 feet!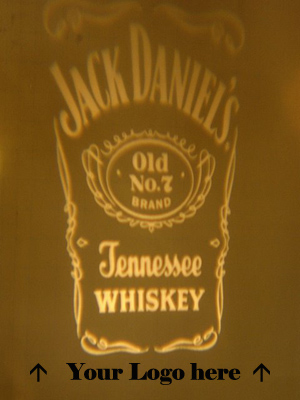 Corporate customers can have their specific logos displayed in an size.
Key Benefits
High Energy...
Added Excitement...
Party Atmosphere...
Pricing
| Description | SKU # | Price |
| --- | --- | --- |
| Uplighting | Up01 | Please Call |
| Basic Lighting | Lights | Please Call |
| Deluxe Lighting | Lights2 | Please Call |
| Rave Lighting Package | Rave-25 | Please Call |
| Custom Logo Creation | CLC | Please Call |
| Custom Gobo Creation | CGC | Please Call |
| Custom Lighting Package | CLP | Please Call |
Images courtesy of © 2007 djcraig.net and Chauvet lighting. All Rights Reserved
Videos courtesy of Chauvet lighting and American DJ Lighting. All Rights Reserved.