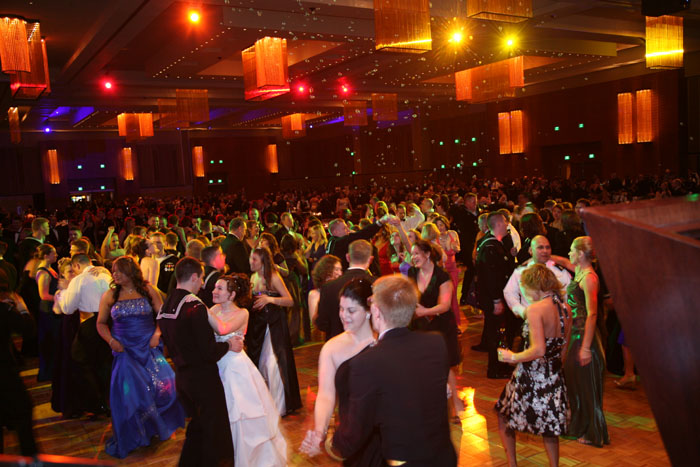 Submarine Birthday Ball 2009

Functions...Big, Small and somewhere in between...
Your employee's work hard for you all year long, give them a Party that will keep them talking. Let Atlantic Coast Entertainment give you the extra special attention you require as you plan for your celebration. We know how hard it can be, preparing for a function that needs to keep all of your employees, business associates, and friends entertained for an entire day or evening. Here at Atlantic Coast Entertainment, we can help you coordinate your event from beginning to end. We want to make it as easy as possible for you to host a party that your guests will be talking about for years to come.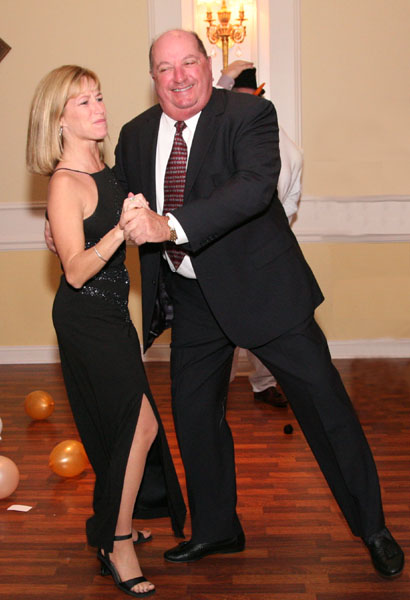 Never thought that you would ever have to become a Party Planner?
Most people don't think about this either. Well...we can give you many ideas to help you "Pump Up The Party"! Whether, you have 2 years to plan or just 2 days, we will do our very best to make sure you have the most memorable event possible. Don't worry about a thing, we've got the entertainment covered...from Simple to Elegant and everything in between.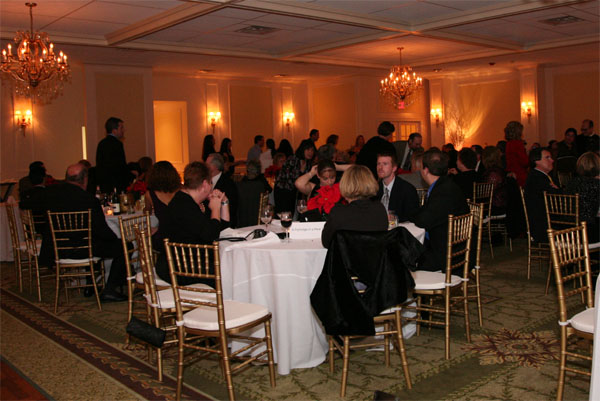 Will it be a "Black Tie" affair or shorts with shirt optional?
Do you need background music to set the tone for a corporate event with lots of cerebral mingling? Or "High Energy" party music for a company picnic where everyone is told to dress comfortable? Our main goal is to find out what type of event you are planning, so we can help you design an event that perfectly suits your groups unique tastes and style. If your event is a elegant, posh, social gathering...maybe a sophisticated, low-key entertainer might be the right choice. If your event is the yearly Company Holiday Party...maybe a outgoing, energetic performer would be more to your liking. But don't worry...Atlantic Coast Entertainment can provide whatever style entertainment you need...Wild or Refined or anywhere in between ... Just let us know what you need...it's up to you.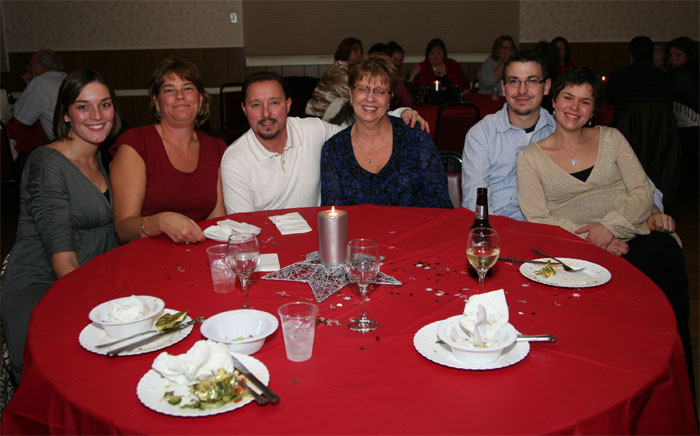 "Musical Variety" is the secret of any successful party!
At most every event you have a variety of people with vast musical tastes. We, at Atlantic Coast Entertainment, have all your favorite artists and songs! You can choose from AC/DC to ZZ Top … from Biggie to Ja Rule … from DJ Sammy to 2 Unlimited … from Etta James to Frank Sinatra. We have more than 1,000,000 tunes in our massive CD music library. We've got Creed, Kid Rock, Foo Fighters, Jennifer Lopez, Madonna and Sean Paul. Do you love the 80's Music?...How about 70's Disco? … Like the "Club" music of the 90's? … or are the Party Classics like The Twist, Shout, Y.M.C.A., I Will Survive, Stayin' Alive, Old Time Rock N Roll, and Loveshack more your style. Variety is the key to keeping the dance floor packed all party long! The Disc Jockeys on Atlantic Coast Entertainment's staff of party professionals will skillfully mix it up to keep you and your guests dancing….From Elvis Presley to Elvis Crespo...from Percy Sledge to Sister Sledge and from Mr. Sandman to Sandstorm. Whatever you want...just let us know...we can take you where you want to go!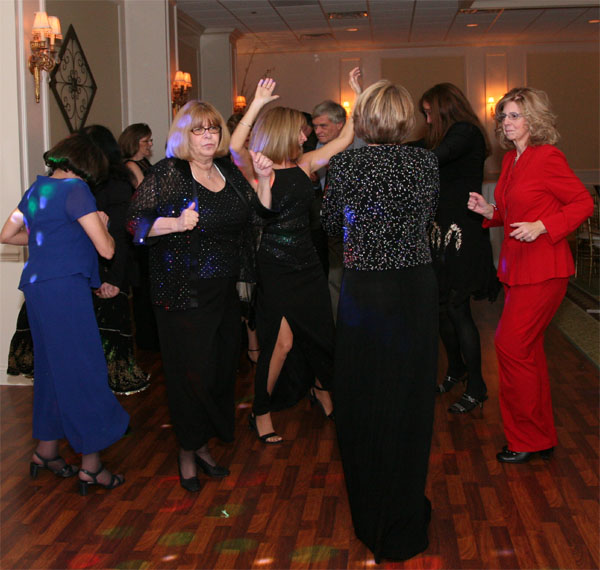 Remember….Your employee's work hard for you all year long...give them a Holiday Party that they will be talking about ….well into the New Year...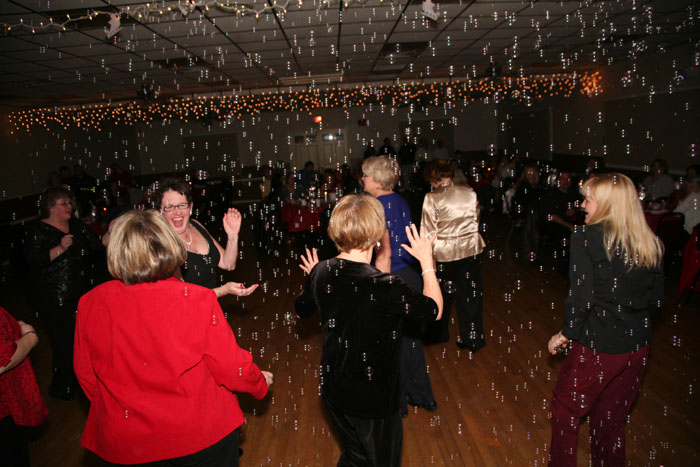 Bubbles make a great effect for any event!