"Oy vey...don't shvitst the Mitzvah!"™
Mitzvah...Traditional to Modern...
So you're having the celebration to end all celebrations and you have so many options that it's quite overwhelming. Let the party professionals here at Atlantic Coast Entertainment give you some exciting ideas to make your next party...the one everyone talks about for years to come. From "Traditional" to "Modern" and everything in between. Check the links above to find out what A.C.E. can provide for you for your next BIG event! Everyone is looking for something different to do like Mendy & Avi Piamenta who made an unbelievable father and son "Bar Mitzvah Song" for his Mitzvah. Looking to make your mitzvah SIZZLE? Add Music videos and live feed cameras to your event or set a dramatic atmosphere with uplighting and event lighting. Need more ideas call Atlantic Coast Entertainment.

Bar Mitzvah Song - Mendy & Avi Piamenta
---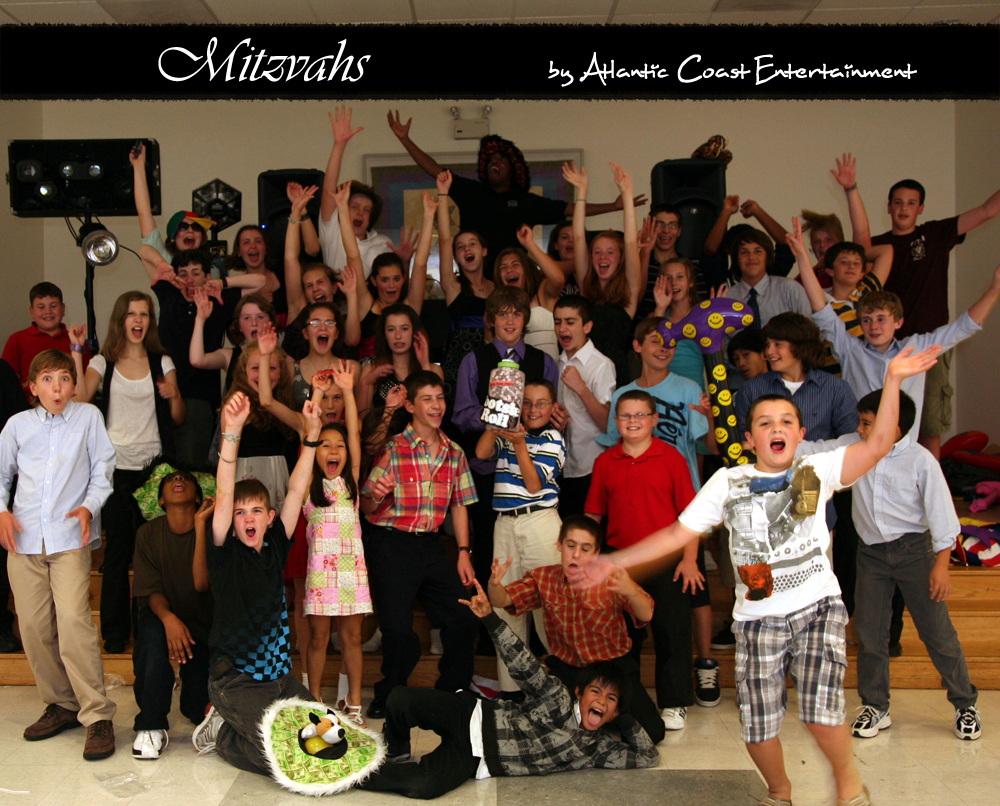 More fun than you'll have time for...
Your event is uniquely yours. Whether you're planning it as a kids only party with tons of games or a parents and kids party with dancing and games or a two room event with an elegant extravaganza for the adults and an all out party room for the kids...Atlantic Coast Entertainment has you covered. Are you looking to treat your guests to a classy affair with the sounds of Frank Sinatra, Diana Krall and Michael Buble? Or maybe you are ready to get down and party with traditionals like the Twist, Shout and the Cha Cha Slide? Or maybe you're more modern and you wanna get "Low" with Flo Rida or kick it up a notch with the most popular Top 40? Certainly don't forget your classic Rock to Modern Rock and the sounds of AC/DC to Fall Out Boy. You make the call...and we'll keep your guests happy and dancin'.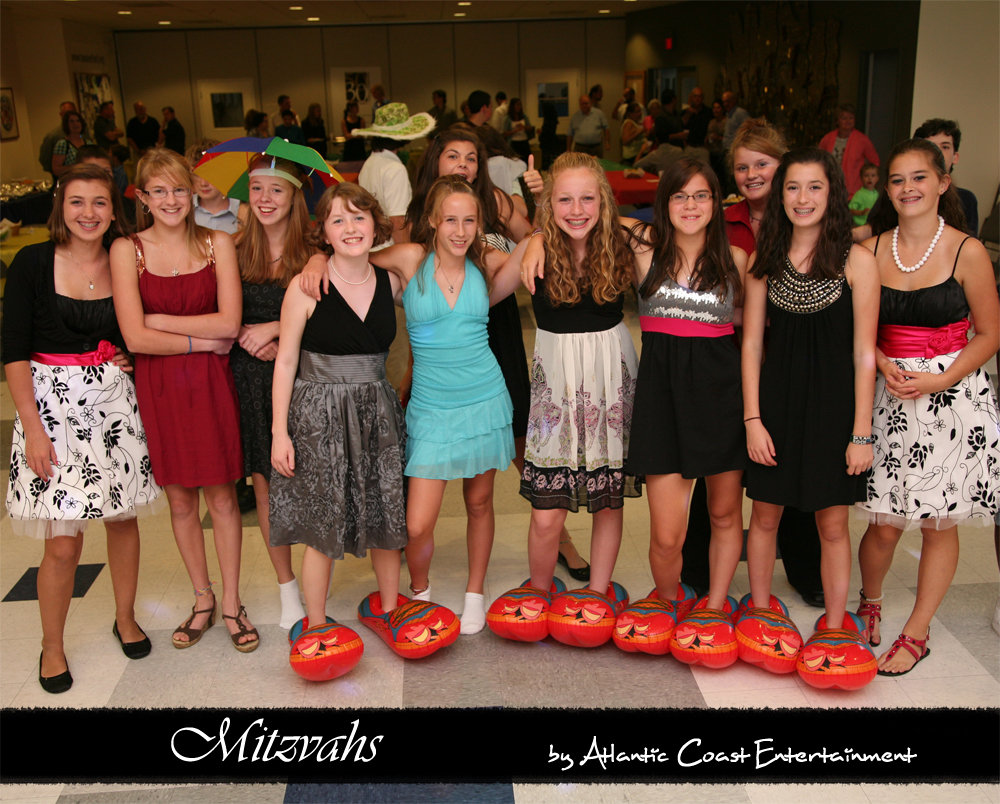 Fun and Games Galore...
So the last Mitzvah you were invited to was a little...ORDINARY. You don't want that for yours, do you?!? To make your Mitzvah EXTRAordinary call the party professionals at Atlantic Coast Entertainment. We'll help you plan an event that'll have your friends talking about it for years to come! We're the Party Professionals, and we have all the fun & games you need to make sure your Mitzvah rocks. From Stuff-It to Air-Zookas to Hula Hoop and Dodgeball Contests; Game Show Mania and Music Videos! We've got it all and we're going to help you hand-pick the games that will keep you and your guests up and moving until the end of the night. We also can provide give-aways and prizes to keep them that much more involved.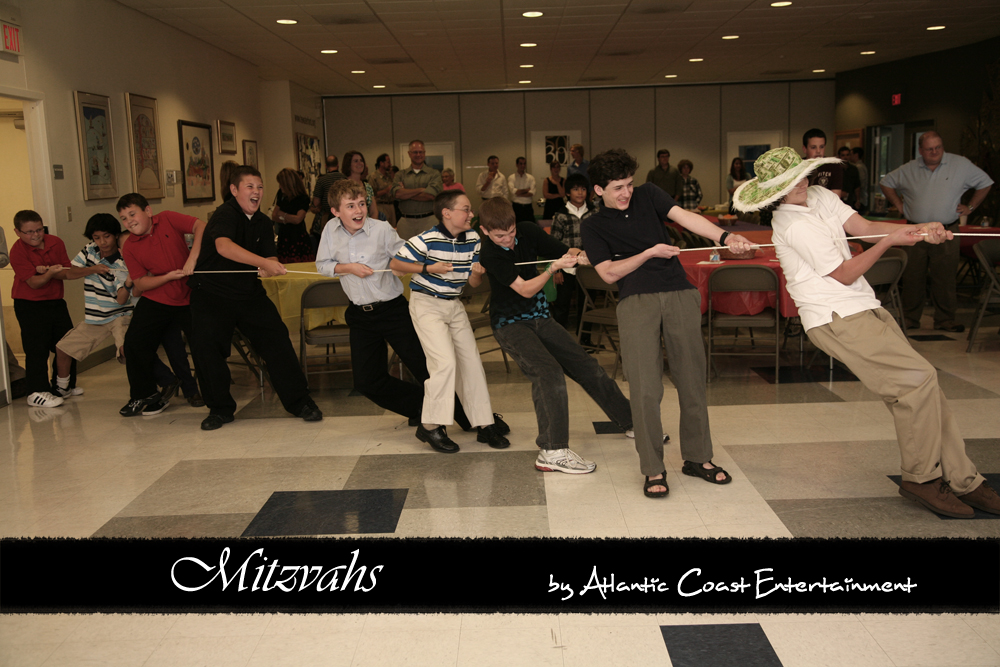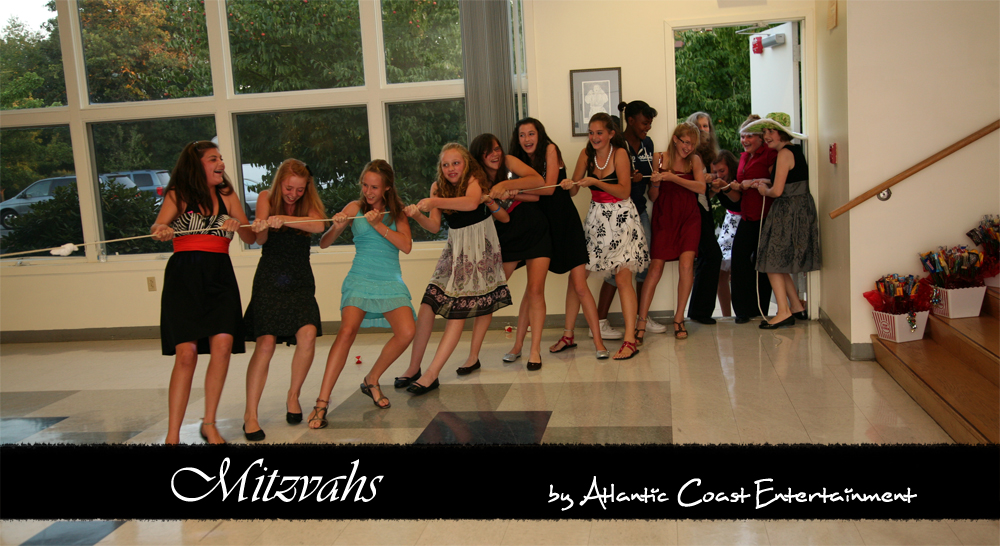 Our Mitzvah's are fun for the kids AND the adults